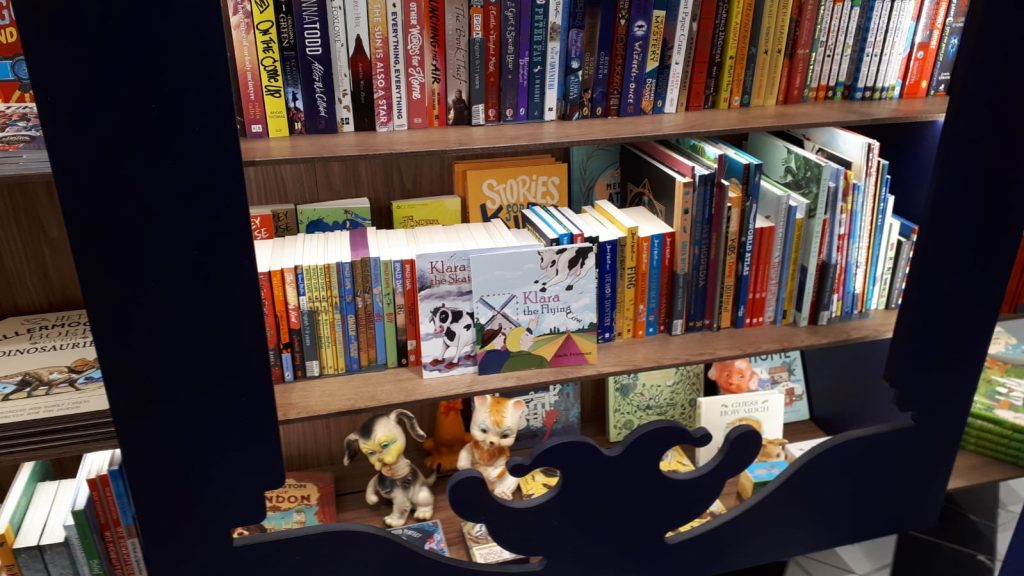 Writing stories for children seems to be the easy part. It's getting your books out there, to those the stories are aimed for, which can be very time consuming. But often worth the effort, as you want children to enjoy your books as much as you have enjoyed writing them.
I have been lucky that there has been interest from schools and among Dutch people living in Canada America, Australia, New Zealand and South Africa. Closer to home my books are in Waterstones book stores and can be ordered on-line by Amazon and Bol.Com and several other post order companies. My publisher Austin Macauley in London has been a wonderful help, managing to get my books into shops for Christmas.
Now Paagman bookstores in The Netherlands are also stocking my books Klara the Skating Cow and Klara the Flying Cow, so great they are now for sale in Holland.
It's still always a great thrill to walk into a bookstore and  see your books on display.