Writer of
children's books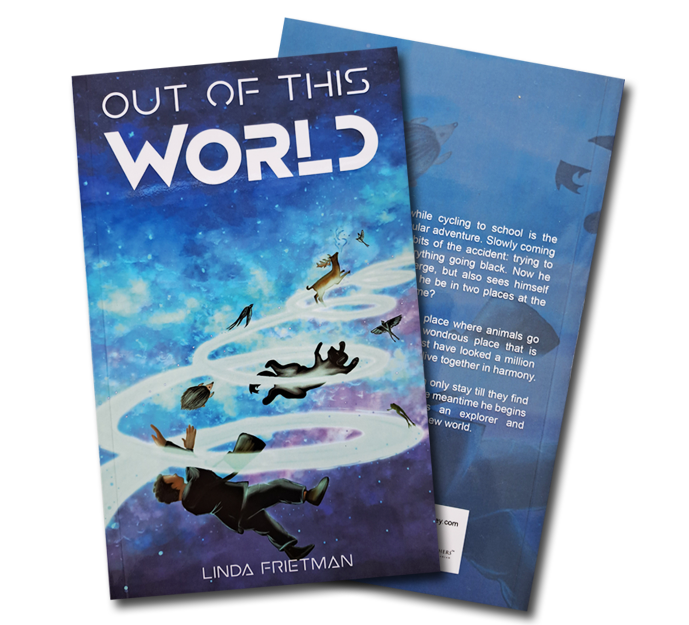 Out of This World
An accident with a dog while cycling to school is the beginning of a weird and wonderful adventure for Alex, the main character. Slowly coming round, he can remember bits of the collision, seeing the dog, trying to brake, then everything going black. He now finds himself sitting in the verge, but also sees himself lifeless in the road and is trying to make sense of how he can be in two places at the same time. Alex is then taken by mistake to the place where .......


Laat meer zien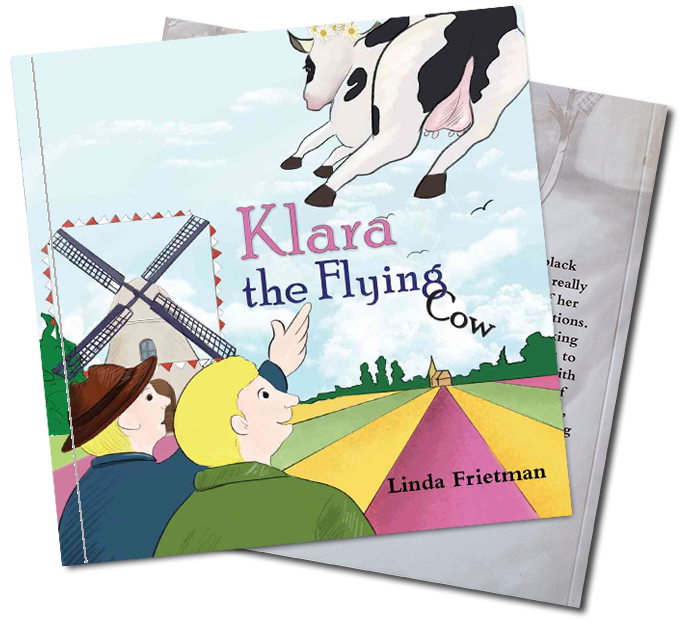 Klara the Flying Cow
When Farmer Groot's needed new shoes, Klara, his black-and-white cow, didn't seem to think it very fair and grumbled that she never had anything new...
Laat meer zien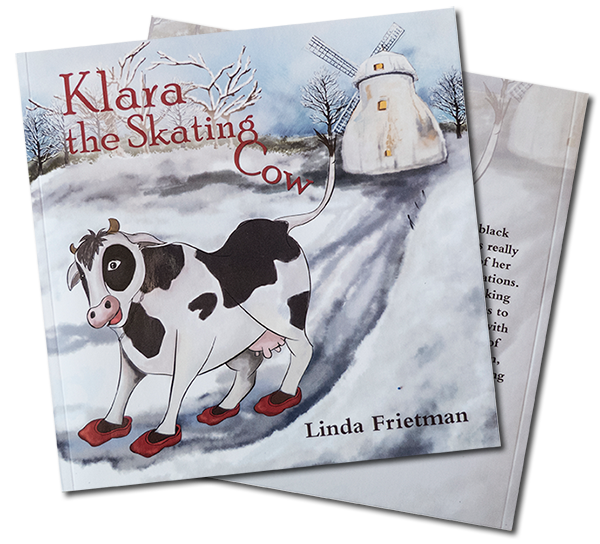 Klara the Skating Cow
Farmer de Groot often jokes, that Klara his black and white cow is more trouble than she is worth, but he's really very fond of his good natured cow. Even if she doesn't always know what's best for her. Most cows would agree, that it's no fun being kept inside all Winter, and Klara is no exception. Sometimes life just didn't seem fair, especially as Hendrik, the farmer's horse was outside in the meadow, even on the coldest of days.

One day the thought of fresh air and delicious green grass becomes so enticing, that Klara can no longer resist. With her nose she is able to lift the latch of the barndoor and is able to squeeze through. Outside is a world that is very new to her. A white and rather magical world. After borrowing two pairs of red clogs to keep her hooves warm, Klara ends up on the frozen canal, where her adventure begins.
My book was published by:

My book is available at the next sales points: