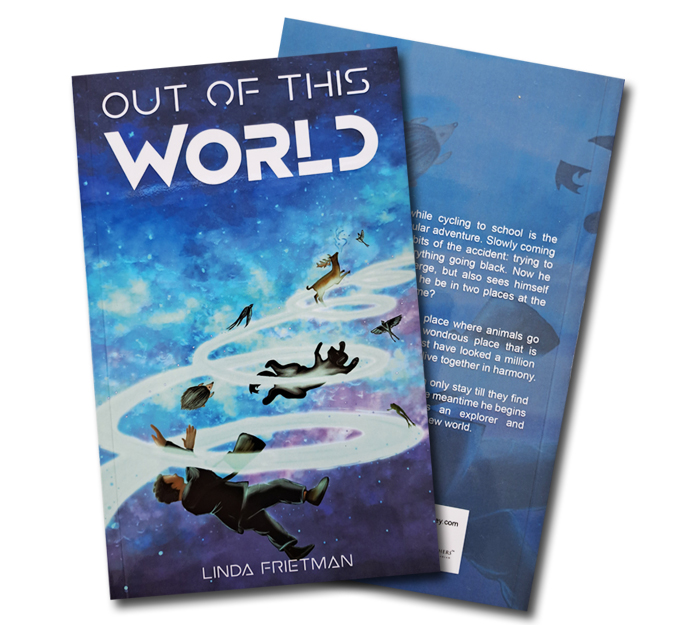 Out of his World has now been published and is already on sale and can be ordered directly from Austin Macauley, Amazon, Bol.com and several other possiblities are on my website.
A book aimed at slightly older children than my last two and hopefully an enjoyable read for 9-12 yr olds.
An accident with a dog while cycling to school is the beginning of a weird and wonderful adventure for Alex, the main character. Slowly coming round, he can remember bits of the collision, seeing the dog, trying to brake, then everything going black. He now finds himself sitting in the verge, but also sees himself lifeless in the road and is trying to make sense of how he can be in two places at the same time. Alex is then taken by mistake to the place where animals go when they leave this world. A wondrous unspoilt place, which looks like how Earth must have looked a million years ago. A place where animals wild and tame now live in harmony together. Being a boy, Alex is told he can only stay there until they find the place where he belongs, but in the meantime he begins an adventure where he becomes an explorer and discoverer of this exciting new world.